Teresa Soares
She is finishing his Master's Degree in Artistic Interpretation at ESMAE in the class of Professor Filipe Quaresma. Simultaneously she is part of the Classical Orchestra of Espinho.
Throughout her career, she has played in concerts throughout Portugal, Spain, France, Italy, Malta, Serbia, Sweden and Finland and her deep passion for chamber music has made her count on the participation in several formations, namely classic trio , string quartet, septet, duo, cello ensemble, among others, and is currently a member of the Kaleidoscope Quartet, a project that addresses the dialogue between music and light. She had the opportunity to play in several masterclasses with chamber groups and teachers such as Eillis Cranitch, Carlos Costalbano, Isolda Crespi Rubio, Ryszard Wóicicki, Nuno Pinto, Pedro Burmester, Miguel Borges Coelho, António Saiote, Vitor Vieira, Olivier Patey, Jack Liebeck, Benjamin Schmid, Ulrike Danhofer, Quatuor Zaïde, Matosinhos String Quartet and Armida Quartett.
Teresa made the Remix Ensemble Casa da Música Summer Academy, was admitted to the Gulbenkian Stage for Orchestra and collaborated on an internship in partnership with the Remix Ensemble Casa da Música. She was chosen to join the ESTA String Orchestra in 2018 and 2019, held the Expansion Course 2018 in Sweden and most recently participated as a cellist at the festivals "
Cellofest.fi
" in Helsinki, Finland, and at "MusicWithMasters" in Pistoia, Italy.
She had the opportunity to work with great cello masters such as Paulo Gaio Lima, Elizabeth Wilson, Catherine Strynckx, Jed Barahal, Fillipe Quaresma, Marco Pereira, Mats Lidström, Denis Severin, Matias de Oliveira Pinto, Maria de Macedo, Marco Pereira, Lluis Claret , Jeroen der Herder, Martti Rousi, Pablo Ferrández and Boris Andrianov.
She collaborates regularly with orchestras inside and outside the country where he has worked with conductors such as Pedro Neves, Sergio Alapont, Rui Pinheiro, José Eduardo Gomes, António Saiote, Jean-Marc Burfin, Jean Sébastien Béreau, Andreas Stoehr, Jan Wierzba, Peter Rundel, Rossen Gergov, Joana Carneiro, Jutta Seppinen, Dietrich Paredes and Alpaslan Ertungealp.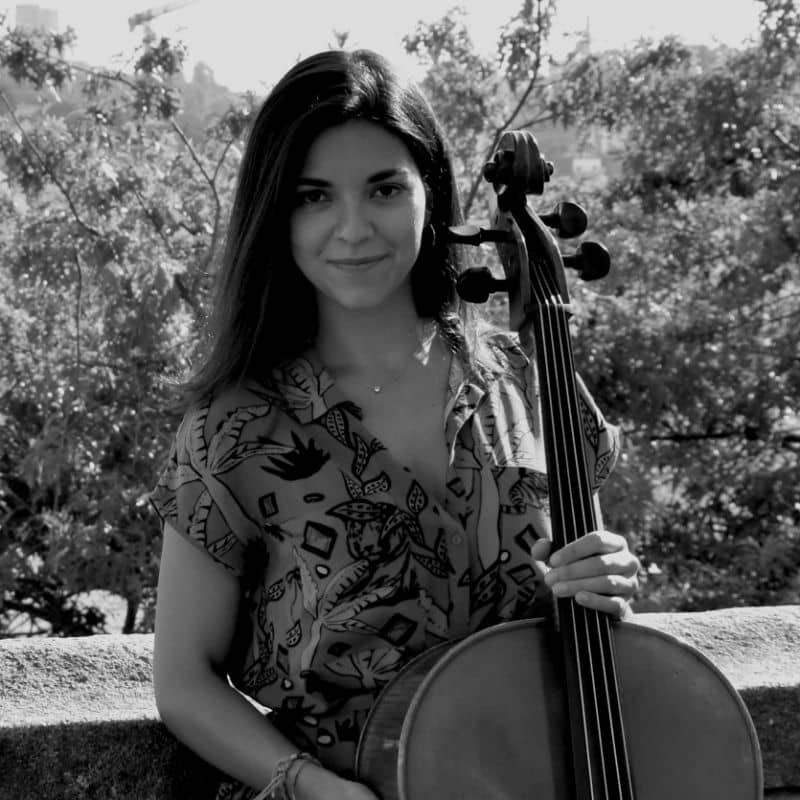 In the scope of pedagogy, she has been participating in ESTA projects in Portugal for string teachers and had the opportunity to participate in ESTA International Conferences in Malta and Italy.
Allied to all activity as a performer, chamber musician and orchestra instrumentalist and teacher, Teresa Soares has a great interest in the production of concerts and artistic-cultural projects, hence the development of a final master's project focused on the importance of participation in festivals performance cello and the most recent work as a producer in the Showcase Department of ARTWAY culture & arts.